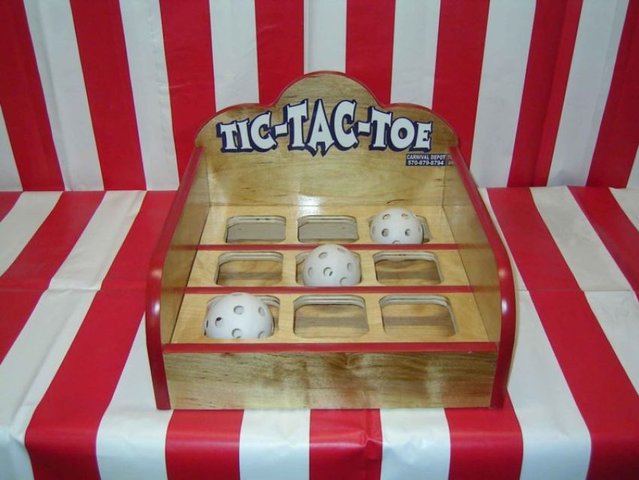 Tic-Tac-Toe Carnival Game
Actual Size: 24″l x 24″w x 14″h
Setup Area: 24″l x 24″w x 14″h




Get 3 in a row and win. Comes complete with game box and 3 wiffle balls.
Introducing our exciting Tic-Tac-Toe Carnival Game, a classic favorite that guarantees endless fun for all ages! Get ready to challenge your friends, family, or even strangers to a thrilling game of strategy and wit. This beautifully designed, portable game is perfect for outdoor events, backyard parties, school carnivals, or even just a casual gathering.
The objective of the game is simple: be the first to align three of your game pieces in a row, either horizontally, vertically, or diagonally.
Whether you're a seasoned Tic-Tac-Toe player or new to the game, our Carnival Game offers endless entertainment and friendly competition. It's a fantastic way to engage with others, build camaraderie, and create lasting memories.
So why wait? Bring the excitement of the carnival to your next event with our Tic-Tac-Toe Carnival Game. Order now and let the games begin!